Share It
Sharing Economy
Welcome to the Sharing Marketplace! Your Business Registry and AdShare for Business-to-Consumer, Business-to-Business and Peer-to-Peer Marketplace. The Sharing Marketplace is connecting the old economy to the new economy.
Sharing is the joint use of a resource or space. In its narrow sense, it refers to joint or alternating use of inherently finite goods, such as a common pasture or a shared residence. It is also the process of dividing and distributing. The Sharing Economy is a socio-economic ecosystem built around the sharing of human, physical and intellectual resources. It includes the shared creation, production, distribution, trade and consumption of goods and services by different people and organisations. The Sharing Economy is also referred to as the Collaborative Economy, GIG Economy, Peer-to-Peer Economy, Orange Economy and Asset Sharing. "Share it"
Throughout our global sharing network we can help you share unused equipment, services and personnel worldwide.
Rent out idle equipment and services to generate additional turnover, or rent equipment and services from other companies to reduce your costs.
Examples Business-to-Business Sharing: Excavators, company cars, forklifts, aerial platforms, conference rooms, office space, MRI scanners, stock, personnel, canteen and printing facilities etc.
Sharing - The New Sharing Marketplace aka "The Marketplace" connecting the sharing economy. Powered by: The Crowd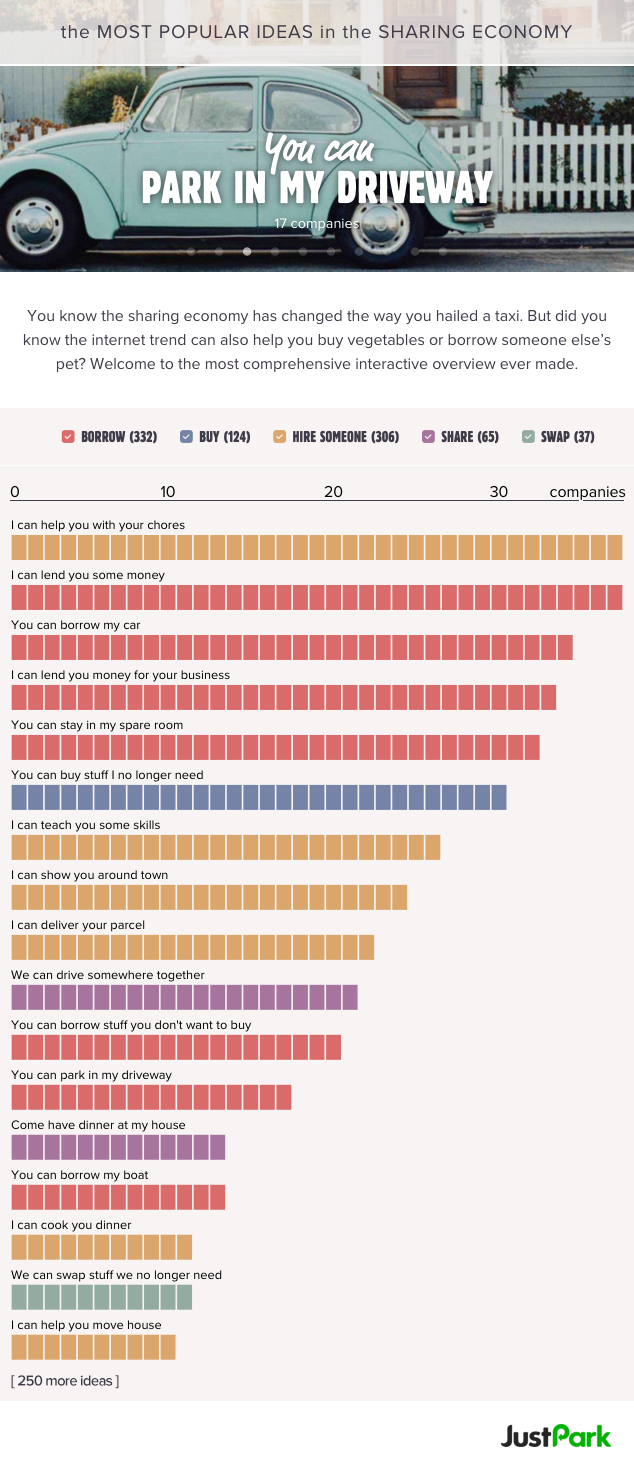 Click image to open interactive version (via Just Park).